GeoMax X-PAD Ultimate Survey Software (For Android)
Please call 770-695-3361 for your custom quote. Or start your 30-day free trial - Call us today!
Are you a surveying professional looking for ease of use and flexibility? X-PAD Ultimate Survey is the best solution for all design survey, property survey, and layout needs. It combines data collection from all GeoMax instruments and provides you with complete features, data integration, scalability, and the latest technology - covering all your needs in the field.
X-PAD Ultimate is available in two versions. For modules and features dedicated to construction professionals, see GeoMax X-PAD Ultimate Build Software (For Android).
Customize your X-PAD Ultimate Survey Solution
Start your setup with the main modules and add additional options to customize your solutions to your needs.
Main Modules
GNSS
Includes all functionalities for survey, stakeout and control with GNSS receivers.
TPS Manual
Includes all functionalities for survey, stakeout and control with the mechanical total station.
Premium
Exclusive bundle of the modules that are used most in the field: includes GNSS, TPS, and Robotic TPS.
Super Premium
Complete the Premium bundle with additional modules: GNSS, TPS, Robotic, Build Extension, Road, Volume, X-Pole, GIS, BIM, and Locators.
Additional Options
Robotic TPS
Extend the TPS main module with features that allow full control of motorized and robotic total stations.
Volume
Create and import 3D surfaces to be used for all stakeout operations. It includes functions for the calculation of the volumes according to different methods.
Bathymetry
Manage bathymetric surveys by acquiring depth data from echo sounder and GNSS positions. This includes a route control.
Road
Import road design data from different formats and stakeout any element in the alignment in various ways.
Pic-Point
Captures and photo processes allow you to place the measurement of points directly on the photos themselves.
X-Pole
Flexibly work with TPS and GNSS at the same time, by using the best features of each system.
GIS
Define GIS features and attributes to be assigned to measured points. It includes import and export functions of GIS data.
Locator
Connect to utility locators and record depths at corresponding GNSS positions.
BIM
Import BIM models, display, navigate and extract information (points, lines, surfaces) for checking and stakeout operations.
Build Extension
Extend the Survey version with all the features that are exclusively made for the Build version.
MEP
Set of commands designed for mechanical, electrical and plumbing, transfer heights, create parallel lines, on surfaces, and scan lines.
Compatible Equipment
X-PAD Ultimate Survey ensures productivity in the field and provides perfect integration, even with data from different measuring instruments. This solution is compatible with the following devices.
| | |
| --- | --- |
|  TPS | Zoom Series |
| GNSS | Zenith Series |
| Controller | Zenius + 3rd party Android devices |
| Locators | EziCATs |
| Laser distance meters | Refer to the compatible devices |
| Echosonders | Refer to the compatible devices |
Software Specifications
Running on Android devices, X-PAD Ultimate Survey brings the best technology directly to the field and into your hands.
| | |
| --- | --- |
| Operating system | Android |
| Licensing system | Equipment ID |
| Services included | SHIELD and 1 Year X-PERT |
| Demo license | Available |
| Educational license | Available |
Innovative Field Solution for Surveyors
Topographic 3D CAD
X-PAD Ultimate includes a real topographic 3D CAD, not just a simple graphic viewer, with specific functions to draw, edit, measure and calculate the position of new elements that can be then used in stakeout operations.
Maps, WMS and Offline
X-PAD Ultimate allows you to use different types of standard maps, as well as Web Map Services (WMS); offline mode is supported.
Data Collections - Not Only Coordinates
Measuring the position of the points is the main purpose of topographic equipment, but with X-PAD Ultimate you can go further because you can integrate the position, photos and notes.
Quick Codes allow you to create your own custom panels with the most codes and measure the position of the point automatically - all you have to do is choose the code.
SmartDrawing: Measure and Drawing Together
The innovative automatic design system with survey codes allows you to see the survey drawing come together point after point without requiring lengthy and complex coding.
Stakeout...With Your Eyes Closed
With X-PAD Ultimate, stakeout has never been easier or faster. Voice guidance allows you to arrive at the point without even looking at the display while the large compass simplifies visual navigation. Every drawing element, including the points, lines, arcs and every position within the graphical view can be staked out.
Unbeatable Field Solution
Augmented Reality - Turn on Reality!
Point the camera to the site and immediately see where the points and elements are for stakeout.
X-PAD Ultimate will guide you in the vicinity of the point and determine the exact location, but you can use augmented reality to see your design elements overlayed with the real world.
Voice Commands
X-PAD Ultimate can be controlled by voice commands; you don't need to touch the screen to measure points, change the survey code, change target type, and for many other operations.
GIS: Record All the Information You Want
The integrated GIS feature allows to create your GIS features and to define the corresponding attributes that can be filled when the point i stored.
BIM: Model Reality
With BIM, IFC files can be loaded, displayed in the main CAD view and also in survey, stakeout and COGO commands. Elements can be selected, hidden or isolated. From BIM models, it is possible to extract points, lines, surfaces and cross-sections for stakeout and checking operations.
Cloud and Sharing - Field and Office, Always Connected
With X-PAD Ultimate, you can open and import any file, even if it is in the cloud. You can save your data on the most popular cloud platforms, liek Google Drive, Microsoft OneDrive and Dropbox, and access from the field or office. You can also share information and coordinates of the measured points quickly via a message or email with a photo attached to those in the office waiting for the coordinates of a point.
X-Pole: One Pole, Two Systems
The X-Pole solution allows you to work simultaneously with TPS and GNSS using the best features of each system and with maximum flexibility. A simple tap is all you need to change the measurement mode and switch from GNSS to TPS mode and vice versa. The GNSS receiver mounted atop the prism, gives the total station a precise position, speeding up the prism acquisition after loss.
Robotic Total Station - Work Autonomously
X-PAD's robotic features allow you to have full control of the robotic total station remotely. From a single screen, you can access all the control functions of the total station. It is possible to choose among different search strategies for prism acquisition. Prism lock status is always available on one screen and with one tap it is possible to start the search process, even using the GPS position of the controller.
Terrain Surfaces and Volumes
With the Volumes features, X-PAD Ultimate can calculate terrain models from the points with the options to define breaklines and boundaries. From the models, you can go to the volume calculation to determine the cubic yards of material from an excavation or a pit. You can also import models from DXF or LandXML files. Using the stake out commands and a surface, you can check grade to design elevations in the field.
Roading - The Whole Project in the Controller
The Roading feature allows you to load, manage, and perform alignment stakeouts of projects such as roads, highways and canals. The management is fully visual, so you can always know what you are doing. At any moment, you can see plans, vertical profiles and cross sections.
You can stake all elements of the project (edges, sideslopes, walls, ditches, etc) at any station and with any offset, using the cross sections, the edge polylines or by defining one or more sections template.
Automeasuring
The Automeasuring module is a simple, flexible, safe and economical solution for your automated measurement needs. Just connect your total station with an Android device, and get real time data and alerts.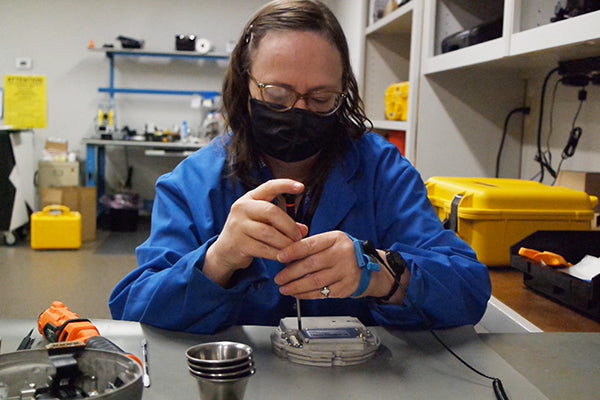 Service Your Equipment
Trust our GeoMax and CHC-authorized service center to service, repair, and upgrade your survey equipment.
Check Out Our Services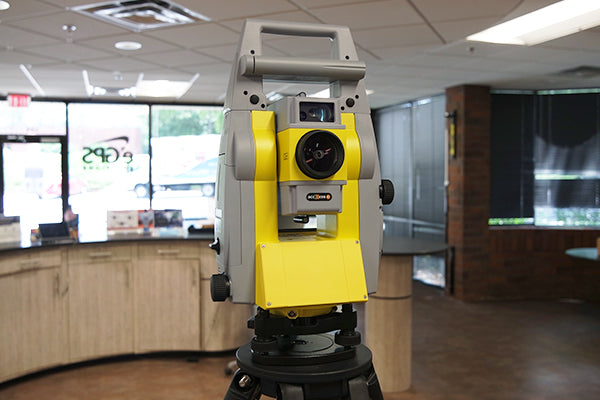 Rent Survey Equipment
Not ready to purchase? Rent equipment from us on a daily, weekly, or monthly basis.
Explore Rental Options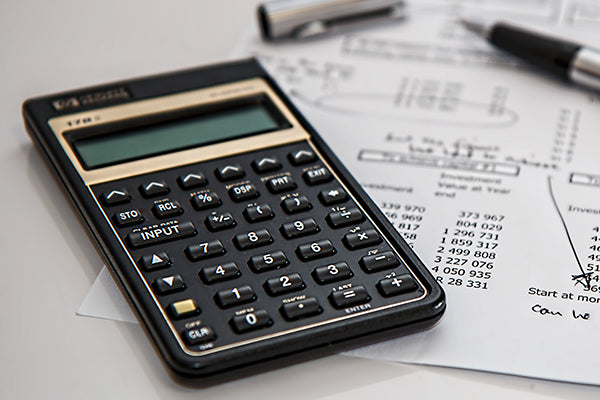 Financing
We offer various financing options to fit your budget and help you get the equipment you need.
See Financing Options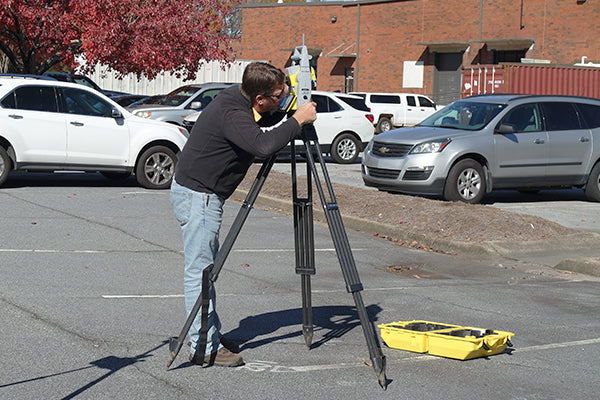 Professional Tech Support
Need some additional guidance? eGPS customers have access to 24/7 tech support from our team of trained professionals.
Learn More